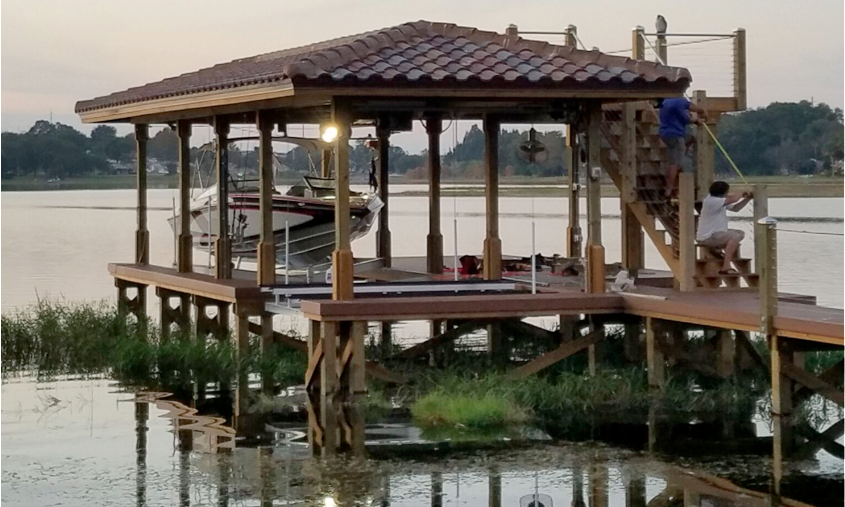 Durable Construction and Built Specifically for You
Chose from multiple boat dock plan sets we have or get creative and work with us to create a unique custom built dock to fit your needs. Below view some of the work that we have done in the past, which is a great place to start getting ideas for your own project.
Durability: piles are compacted and driven instead of just being washing in with a pump.
Strength: the frame is supported by carrier beams with 1/2-inch bolts
Longetivity: each boat dock is constructed of high-grade aluminum, which provides corrosion protection over the life of the dock.